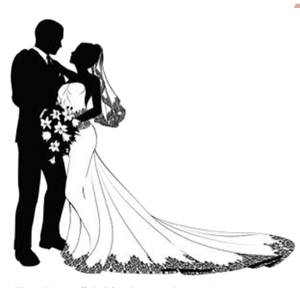 First off...
Congratulations!!!!
I would like to extend to you my best wishes for a long and wonderful marriage!
 I also wish you a memorable, fun and romantic wedding experience.
Part of that experience can be learning to dance; not just for your "First Dance as Husband and Wife," but for a lifetime of sharing this fun and social past time.
Dancing with my wife is like no other.  I have many dance partners, but the connection, feeling and the beauty of dancing with her is unrivaled.  I wish you that same experience.
In preparation of your big day:
If you have the time, learn how to dance together socially.  Take some group classes, mix in some privates and dance parties.  Become partners on the dance floor.  Grow together.   Encourage each other.  Play!!!!
If you want to focus on your First Dance try the:
Wedding Package - 5 Private lessons for $375
- This allows me to:
•       help with choosing song
•       help choose the dance
•       choreograph the dance from walking onto the dance floor to the memorable ending pose.
•       make suggestions based on attire, venue and music
To better help you prepare please fill out Wedding Information Form and bring to your first lesson: Wedding Information Form 2014
Don't leave out your friends and family!
Make it a family affair.  Mini groups are available to teach your friends and family. Mini Groups...