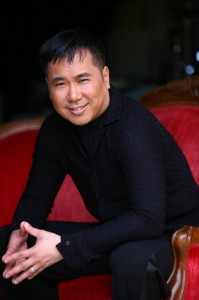 With over 20 years of experience, Robert will have you dancing in no time. Making the class fun is his focus; ensuring progress is his mission. "It's not your responsibility to learn; it's my responsibility to teach. And making it fun will be one of the keys to success."
Robert Tolentino began his career instructing ballroom in 1991. He obtained his certification in bronze, silver, and gold levels and gained experience in most types of social, competitive, and performance dancing. Over the years, he has competed in many forms of ballroom and held multiple regional titles in American Rhythm.
As an instructor, Robert excelled, becoming a 3-time recipient of the Top Teacher award. He became an experienced trainer in amateur and professional dancing, as well as professional teaching. He specializes in developing dance programs to suit individual students' needs. His teaching adaptability and ability to teach each individual in their best learning style is a rare skill that is surpassed only by his dedication.
Robert is a recipient of the Top Manager Award, and he is often called on as a consultant to troubleshoot and to help studios build up their student body.